What Tights to Wear to Your Bachelorette Party? 
This is it ladies, your fun night out, your hen party, your bachelorette party! Do not skimp out on the amazingly fun tights you can wear on this night! We found some great leopard print tights that will make every bachelorette look like she's ready for the time of her life! 
Hot PINK leopard print tights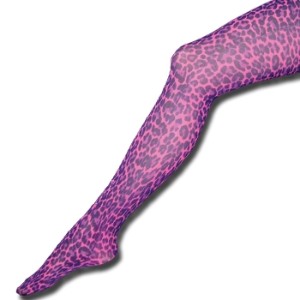 These neon pink, leopard print tights are AH-MAZING! Picture them with a stiletto heel and a cute, black mini skirt! They surely make a statement. Love the HOT pink! These tights are sheer and light weight with a matte finish.  They also come in green neon and purple.  You can find these at MyTights.com   
Sheer Tights with colorful bows. Sheer Tights with white bows!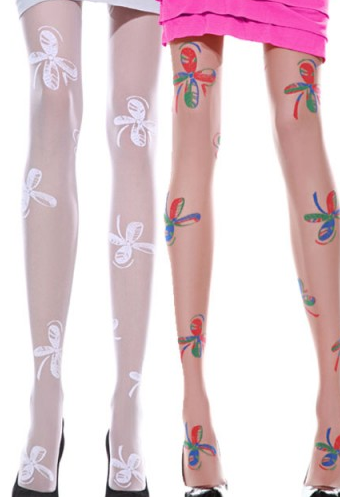 There is nothing wrong with a fun pattern to go with that sexy cocktail dress you're wearing tonight! Your bachelorette party should be fun and we sourced HIGH and LOW to find you awesome accessories for your bachelorette party.  These incredible tights are sheer – one that is white and the other that is colorful.  They look like BOWS, but they're technically flower pedals.  In either case, they look amazing!  Check out more patterns – flowers, bows, and more – all your bachelorette party tights from MyTights.com
BRIDES: Don't forget! You will find GORGEOUS new bridal hosiery from MyTights.com – seriously? Who needs a dress?