Bachelorette Party Gifts – Sexy Lingerie 
Depending on where you are in life, you will be more or less versed when it comes to purchasing sexy lingerie. This bachelorette gift guide will help with your sexy lingerie purchase by sharing some of our favorite lingerie selections with you. 

Bridal Lingerie from AgentProvocateur.com is a top Hot Bachelorette pick for luxury lingerie.
The young bride may need more assistance buying lingerie, as this may be her first time. Basic rules apply to buying sexy lingerie: price and purpose. How much do you want to spend on lingerie and what is the purpose of wearing the lingerie?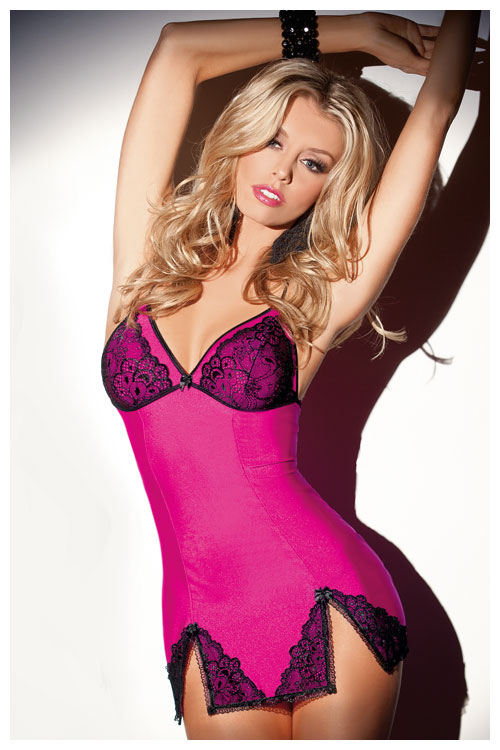 Adorable panties for the bachelorette who really wants to send a message to her man!  
Our top picks from HOT PANTIES 
How much do you want to spend on your lingerie?  Price may dictate purpose.
Many brides will want to splurge on their wedding night lingerie but it is possible to find bridal lingerie at a reasonable price. Want to go all out and purchase pricey sexy lingerie for your wedding night? More power to you princess!  Expensive, classic lingerie should be made of hand made lace, preferably French lace. If you're not getting hand made lace, it is probably NOT worth the price unless you love the design of the lingerie.  Be prepared to spend upwards of $500 or more for a set of hand made lace bridal lingerie. 
Do not fret lovely ladies, there are plenty of other options for those of you who do not want to break the bank on wedding night lingerie. One of our favorite sites for affordable bridal lingerie is Buy.com. 

You will find a fantastic selection of bridal lingerie (and more naughty lingerie too!). They use great fabrics and have a wide selection of lingerie from racy to classic.  Frederick's of Hollywood selection is wide enough where they are able to keep up with trends yet carry the classic lingerie collections as well.  You may need to spend some time on the site as they do have a vast variety. 
If you are new to lingerie start with something that makes you comfortable, otherwise you likely won't end up wearing it.  Everyone looks better when they wear something they feel great wearing.
Other Lingerie Shops: 
Facinations.com  – sexy lingerie, sex games, bachelorette party gifts, sexy toys and more! 
FlirtyLingerie.com – thongs, panties and G-strings 
HipsandCurves.com – Sexy plus size lingerie