How to Host a Tiffany Themed Bachelorette Party
So you have a princess on your hands, eh? Maybe your bride has champagne taste on a beer budget? Don't fret just yet. We came up with a great way to have a Tiffany's Themed Bachelorette Party without breaking the bank.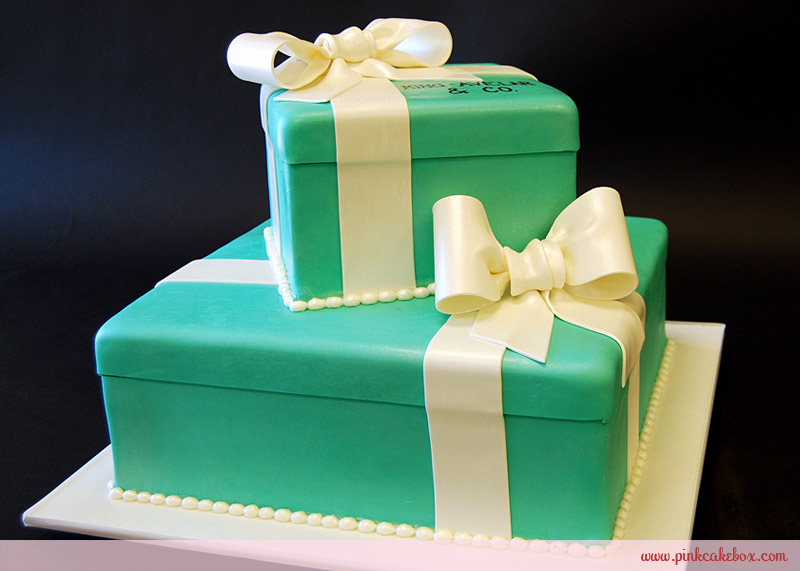 cake from: pinkcakebox.com
Conservative bachelorettes will often opt for a Tiffany themed party. You want to be sure that you get everything right from start to finish. From bachelorette party invitations, to the party decorations in a Tiffany blue color scheme, next, be sure to visit our most popular picks for Tiffany Themed Party Gifts and Party Favors. 
Tiffany Blue Themed Party Invitations
Bachelorette party invitations will set the tone of the party, impress your guests with beautiful personalized invitations. This adorable Little Blue Box
invitations are perfect for a Tiffany's themed bachelorette party. Find these and many more at InvitationConsultants.com
Post card style Tiffany themed party invitations can be found at Tiny Prints or Wedding Paper Divas. This Teal Paisley invite is customizable, you can order as little as 10 invitations and they ship quickly. Additional "thank you" cards are available.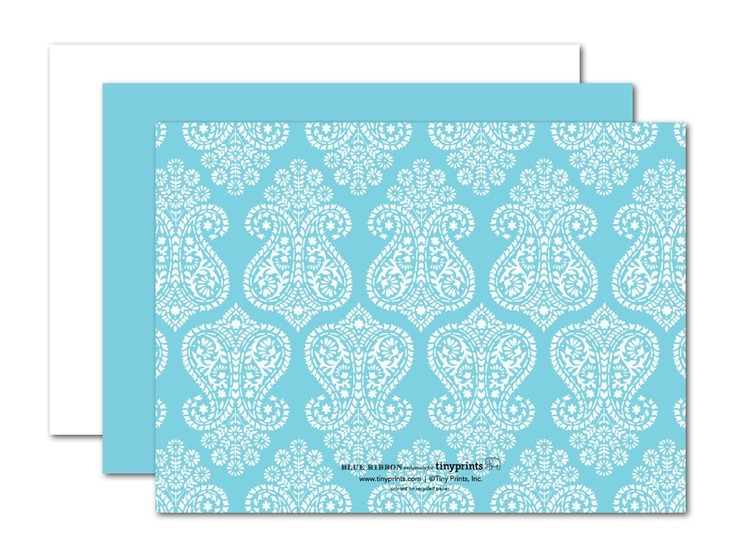 Tiffany Blue Bachelorette Party Decorations
Get a little DIY with your bachelorette party decorations. Small flower pots or mason jars with some paint pens and glitter can transform a bachelorette party into a glamorous Tiffany's themed bachelorette extravaganza.  Make a big impact with big blue paper lanterns, and add a special touch with unique favor boxes or mini glass bottles.  Personalize with Tiffany blue labels to match your color schematic.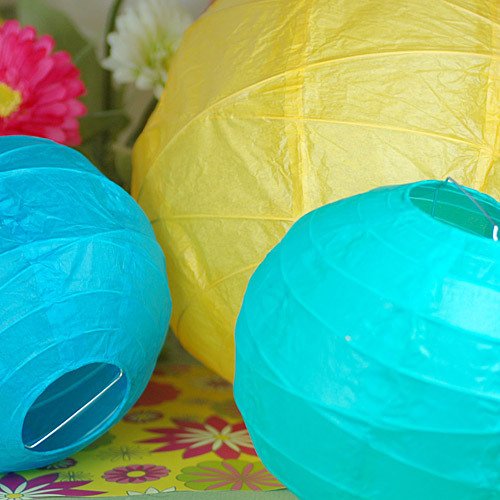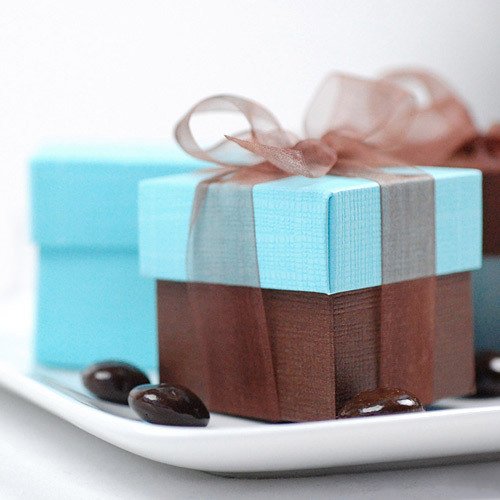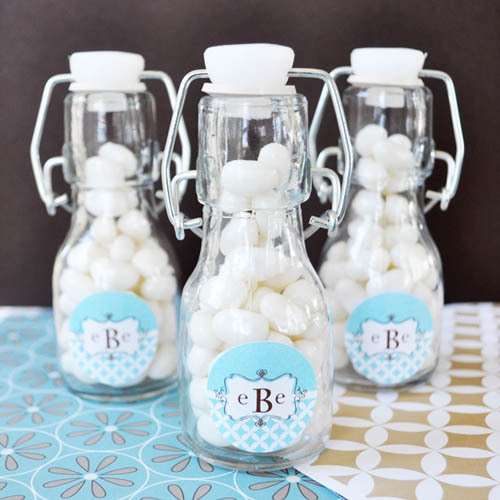 If you are hosting a bachelorette party at home you can load up on aqua colored decorations. Tiffany Blue Plate
dinner plates can be ordered online to match your turquoise / tiffany blue color scheme. 
Balloons are another way to really spruce up a bachelorette party, add a lot of color and panache without spending a lot of money. If your local party shop doesn't have that right shade of eggshell blue balloons, you can purchase Tiffany blue balloons online at ThePartyWorks.com. Fairy Tale bachelorette party and wedding decorations can be found at MyWeddingFavors.com.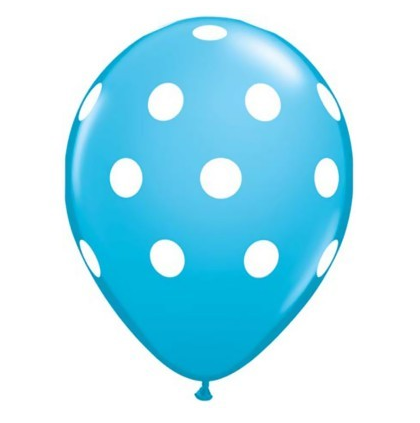 Tiffany Little Blue Box Cake 
Finally, for your little princess, you can do something really fun like a Tiffany's box cake. There are several bakeries that make these sorts of cakes, you can try to make them at home too but it might take a few tries before you get the color and shape correct. You can find cakes like this from bakeries like Pink Cake Box.